Aqua-Hot
Remanufacturing
Most Aqua-Hot and Hydro-Hot units can be factory remanufactured!
Aqua-Hot Remanufacturing
Most Aqua-Hot and Hydro-Hot units can be factory remanufactured!
---
Features:
- Lower replacement cost: saves money!
- Current connection locations: no expensive re-plumbing
- New burn chamber: low emissions, less smoke and smell
- New white cabinet/serial number: clean look, trackable
- Factor inspected: burner rebuilt, pumps and other components inspected
- New boiler tank: years of sludge and wear removed
- Internal domestic water coil: better heat transfer
- Tested: all operations are factory tested
- Warranty: 1 year
---
Remanufacturing Information
---
Aqua-Hot Heating Systems, leader in on- and off-highway vehicle hydronic heating, introduces a new program covering many of its Aqua-Hot and Hydro-Hot products that were manufactured over the past 30 years.  Now, coach owners can have their Aqua-Hot units remanufactured with improved technology, at a cost significantly lower than a new system
The remanufactured Aqua-Hot system is given a new serial number. It includes many replacement components, such as the tank and cabinet. The new tank is equipped with a low emission burn chamber, reducing emissions by eliminating up to 80% of total hydrocarbons. This provides a smoke- and odor-free environment for coach owners and their neighbors.
The burner is rebuilt. An improved temperature tempering valve and internal coil improve heat transfer providing enhanced hot water performance. All other components are checked for functionality. The remanufactured units are zero-pressure systems that use safer propylene glycol.
Once completed, the units are thoroughly tested and inspected for all operations. A new one-year Aqua-Hot Heating Systems factory warranty is included.
Contact us today, here at Master Tech RV & Custom Coach! Toll free: 866-895-4556 or 574-522-6224; [email protected] 
---
Models 100/130/431
Labor Cost: $4,000
Parts Cost: $2,000-$4,000
Models 200/400/450/500
Labor Cost: $2,000
Parts Cost: $250-$4,000
Model 600
---
Each unit upon receiving will be tested and you will be sent an email for the estimated rebuilding cost of your unit.
A bench testing fee of $500 will be charged if repairs were not made

---
Photos from Master Tech: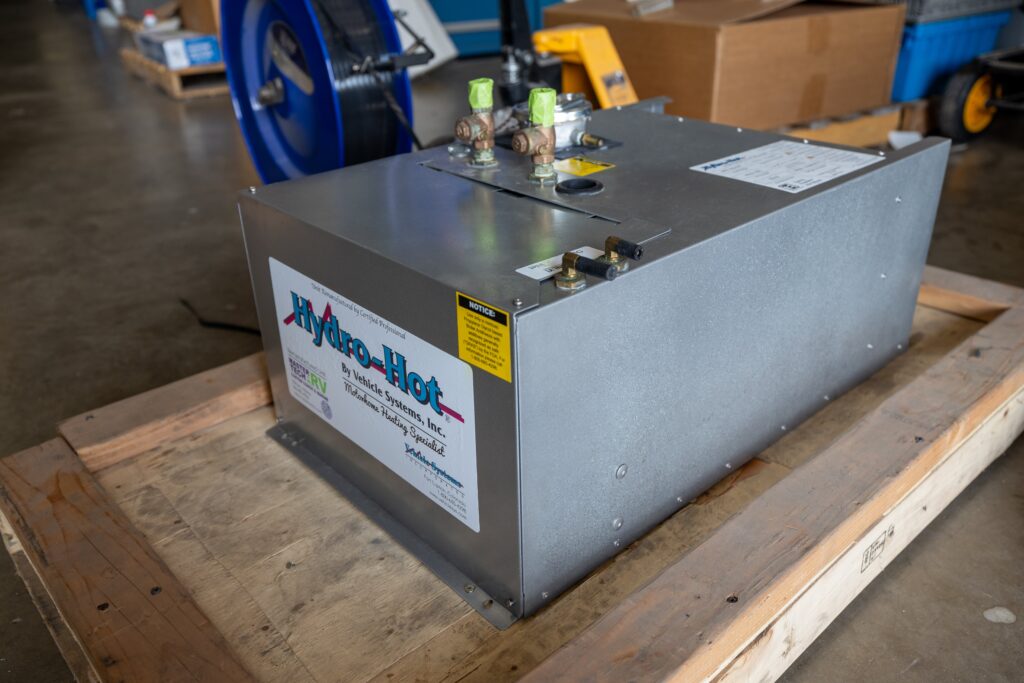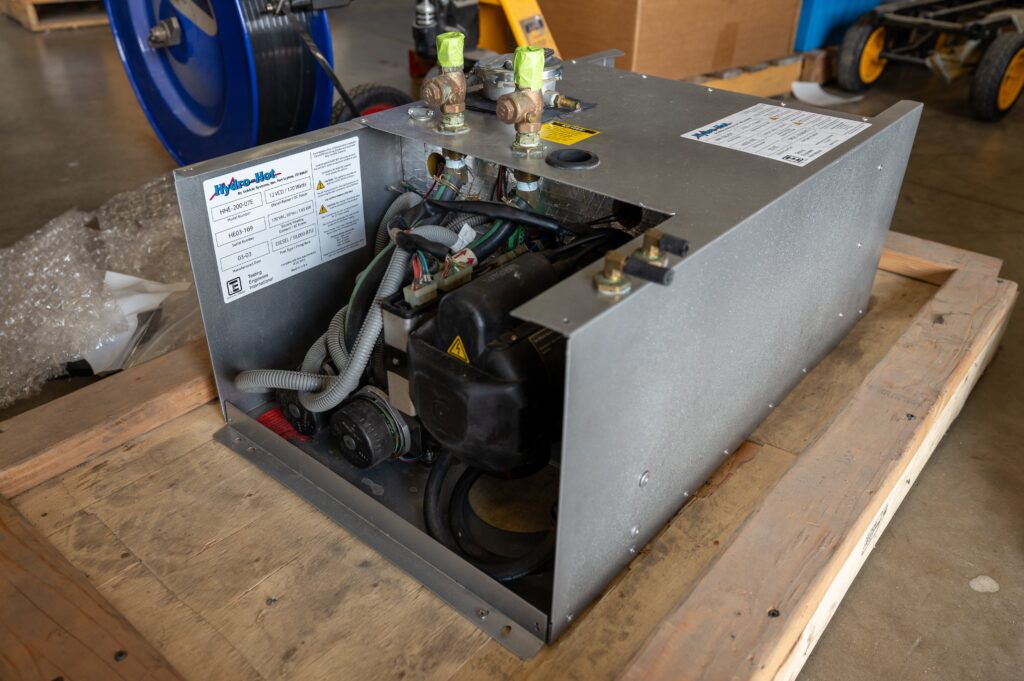 Looking for Parts?
Part Manuals Below!
---
Discontinued
Hydro-Hot 
Models
---