---
POPULAR SERVICES
---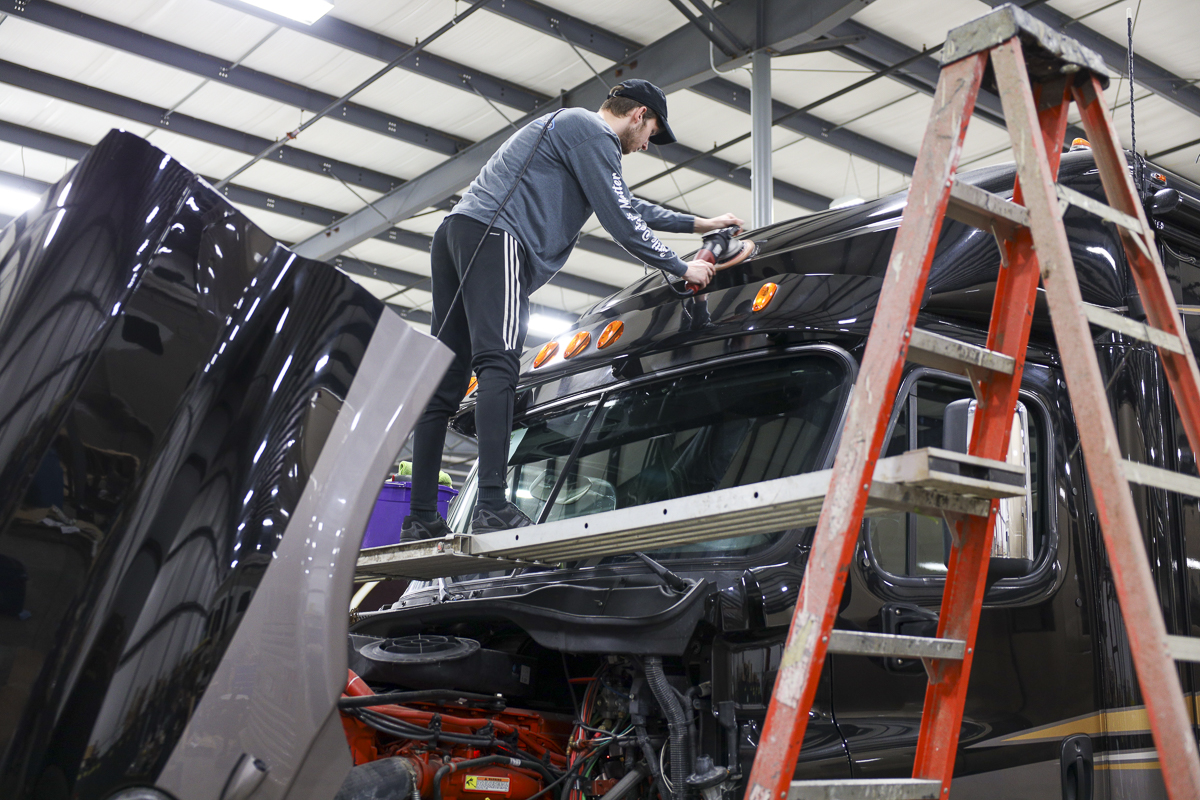 ---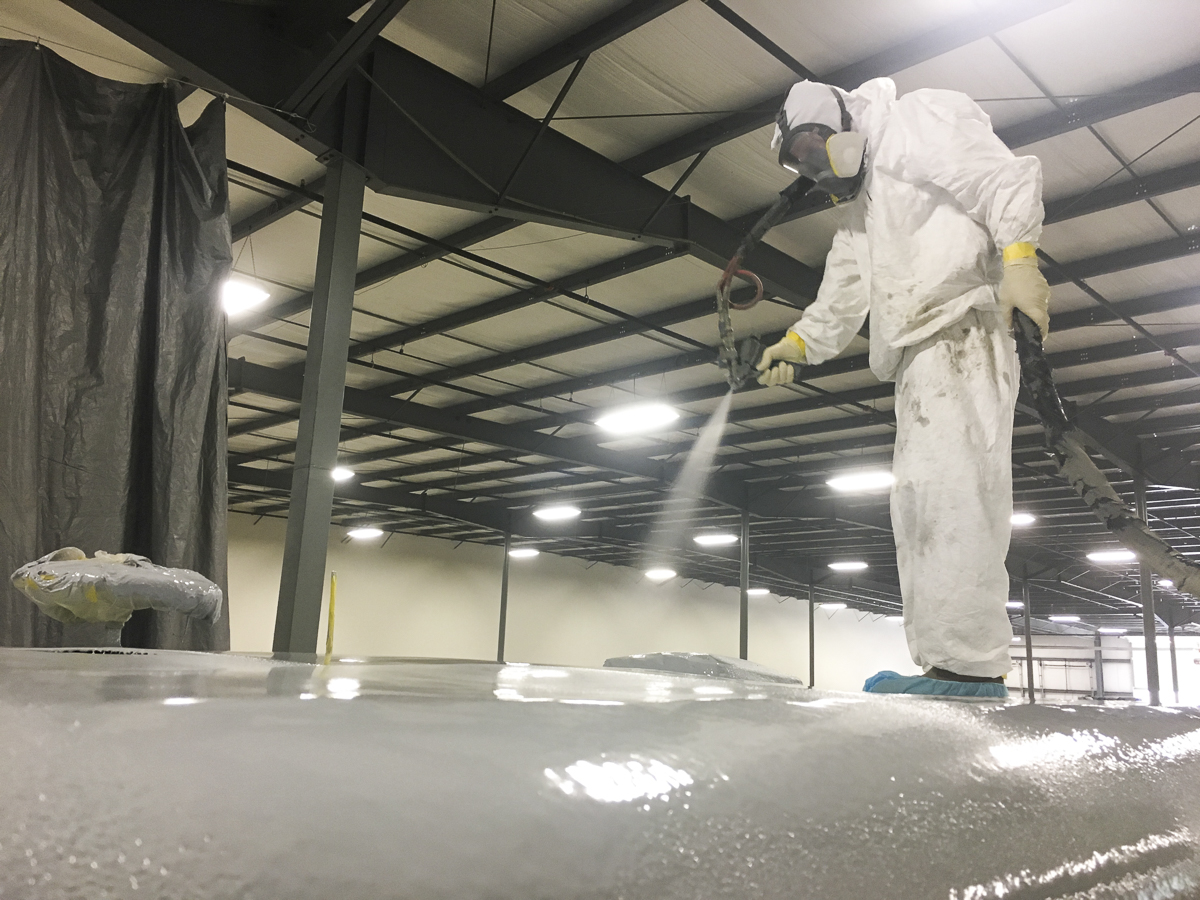 ---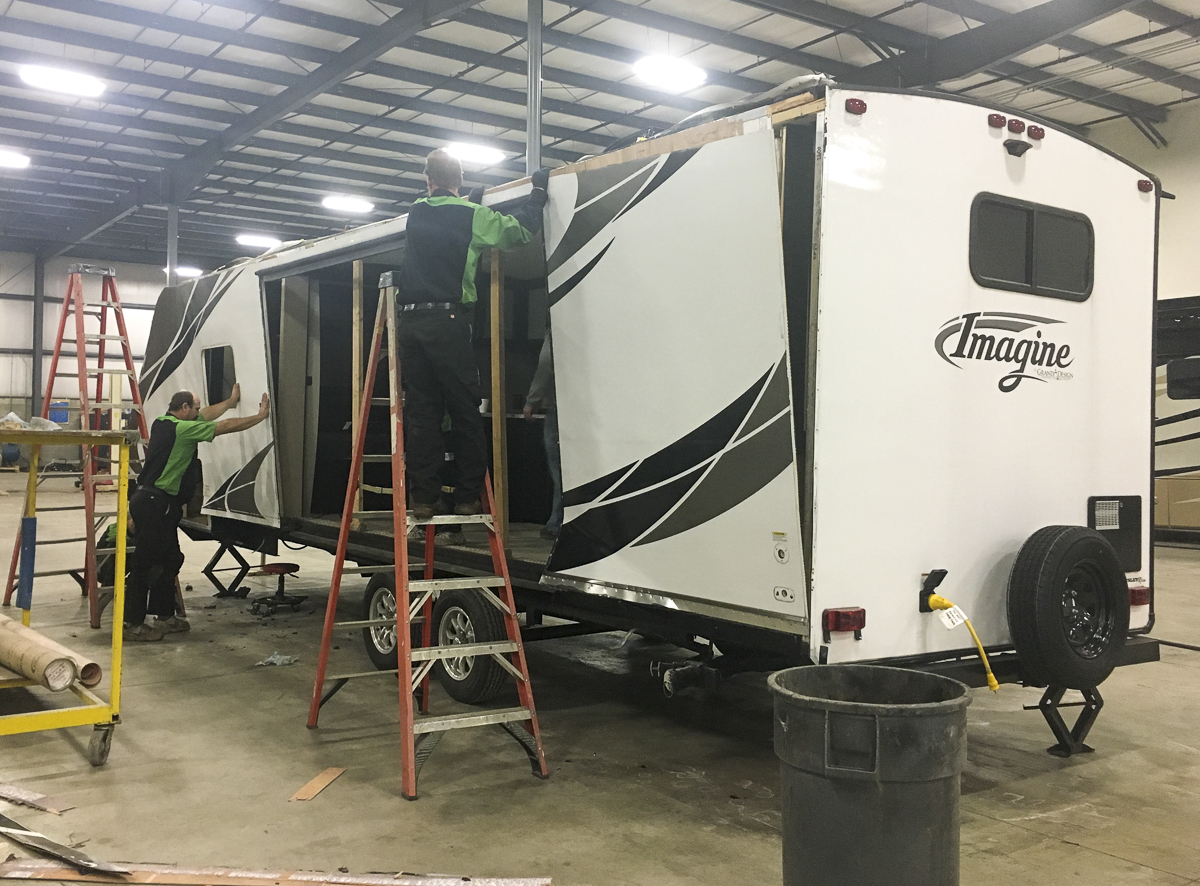 ---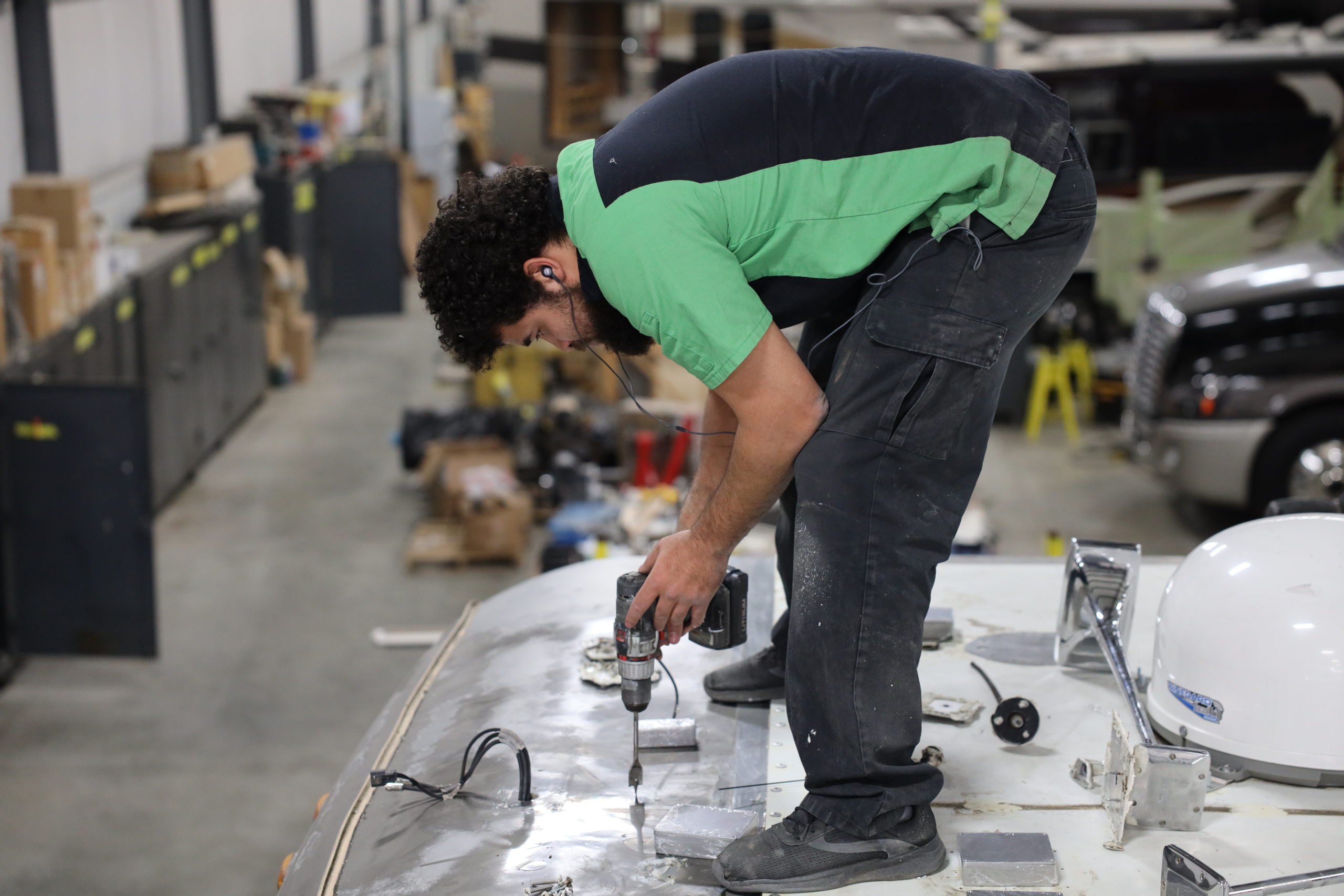 ---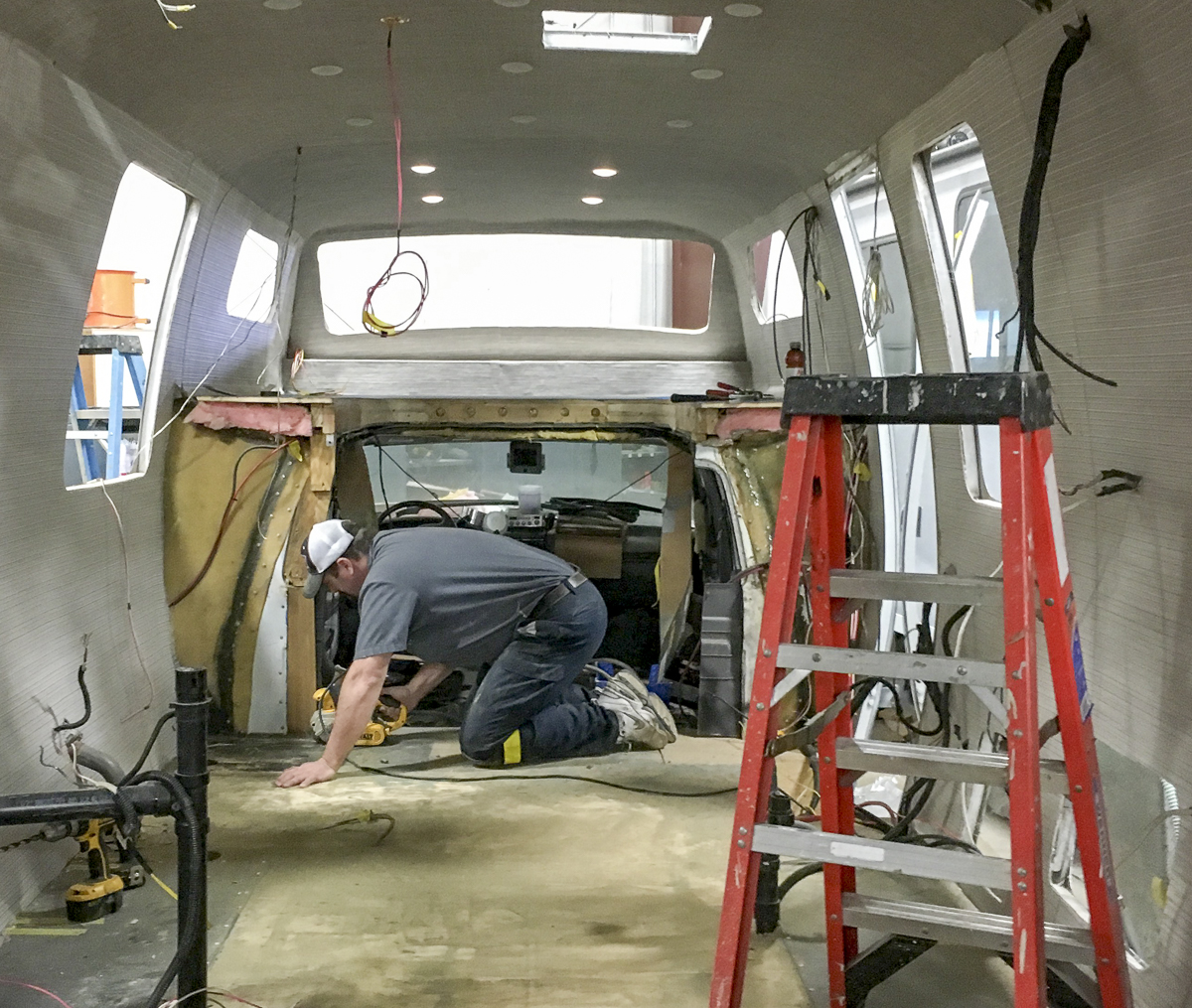 RV INSPECTION
Ideal service for a complete RV physical to identify what is working well & what requires attention.
---
AIR CONDITIONER SERVICE
Air conditioners operate more efficiently & perform better with the coils cleaned & filters changed annually.
---
APPLIANCE & ACCESSORIES CHECK
Perform annually to help keep appliances & accessories operating efficiently & provide trouble-free travels.
---
CHASSIS MAINTENANCE
Oil change, tires, batteries, wiper blades and more to keep you RV chassis' major systems in top form to maximize fuel efficiency help prevent breakdowns & extend component life.
---
DE-WINTERIZATION
After the long, cold winter, make sure your system is clean of antifreeze & checked for leaks.
---
ELECTRICAL SYSTEM INSPECTION
Perform every 6 months to prevent electrical failures & maintain safe operation.
---
FURNACE SERVICE
Annual inspections & service will help keep your furnace operating safely & efficiently.
---
GAS GENERATOR SERVICE
Manufacturers recommend this service every 75 operating hours, or 12 months to maintain trouble-free operation & a long life.
---
GENERATOR OIL CHANGE
Manufacturers recommend this service every 75 operating hours, or 12 months to maintain trouble-free operation & a long life.
---
LP INSPECTION SERVICE
Annual inspections & pressure checks are recommended to help ensure safe travels.
---
MOTORIZED & TOWABLE ANNUAL SERVICE PACKAGES
Includes service on LP system, refrigerator, water heater & battery plus exterior inspection. Towable package includes bearing pack. Packages with generator service also available for motorized or towable RV's.
---
ORIGINAL EQUIPMENT MANUFACTURER (OEM) WARRANTY
We are a certified warranty service provider for most RV manufacturers.
PROCARE LASER ALIGNMENT & SAFETY CHECK
Annual inspections are recommended to ensure towable spring axles are not out of alignment.
---
REFRIGERATOR SERVICE
Routine inspections for optimal air flow & burner/flue cleaning can prolong the life of your refrigerator and keep it operating efficiently. We can either replace your refrigerator to a Samsung RF18 refrigerator, change to a replacement cooling unit in the standard RV refrigerator, or convert the cooling unit to a 12V DC. We can also add the optional refrigerator lock to the Samsung refrigerators.
---
RUBBER ROOF PREVENTATIVE MAINTENANCE
One of the most expensive RV repairs can be avoided with an annual inspection, cleaning & scraping off old sealant to replace with new sealant.
---
RV ORIENTATION
Just bought a previously owned RV & want to know how it operates? Let us show you!
---
RV HAND DETAILING
We're your cleaning professionals! Exterior & interior cleaning & detailing to keep your RV looking sharp.
---
SEAL TECH TESTING
Recommended to locate hard to find RV water leaks.
---
SLIDEOUT MAINTENANCE SERVICE
Annual inspections are recommended to maintain trouble-free operation & a long life. Includes slideout inspection & lubrication of seals & slide mechanism.
---
WATER HEATER SERVICE
Recommended annually to prolong the life of the storage tank & keep it operating efficiently. We specialize in both Truma Tankless Water Heaters and Aqua-Hot Water Heaters.
---
WATER SYSTEM CHECK
Recommended annually to prevent water system failures.
---
WHEEL BEARING PACKS
Recommended annually to prevent bearing & brake failure.
---
WINTERIZATION PACKAGES
Prior to winter storage, make sure to winterize your RV for enjoyment next spring.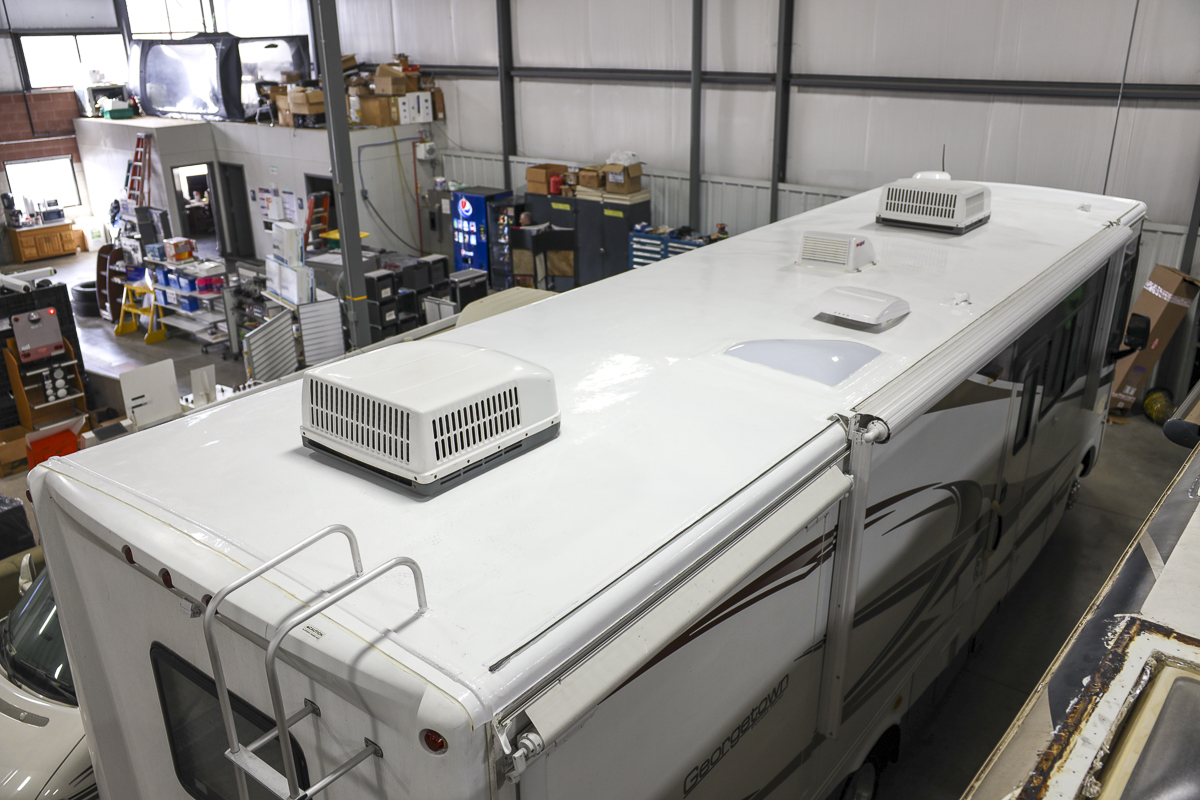 Our Invincible Roof will be the last roof you will ever need to install on your coach or RV. Unlike other industrial sprays, Invincible Roof has an extremely slow deterioration spray.  A UV topcoat is added to protect the roof against UV degradation. This roof removes all the caulking joints...no joints, no leaks, no resealing costs!
WARRANTY SERVICE
We offer a wide variety of services for all types of RV's.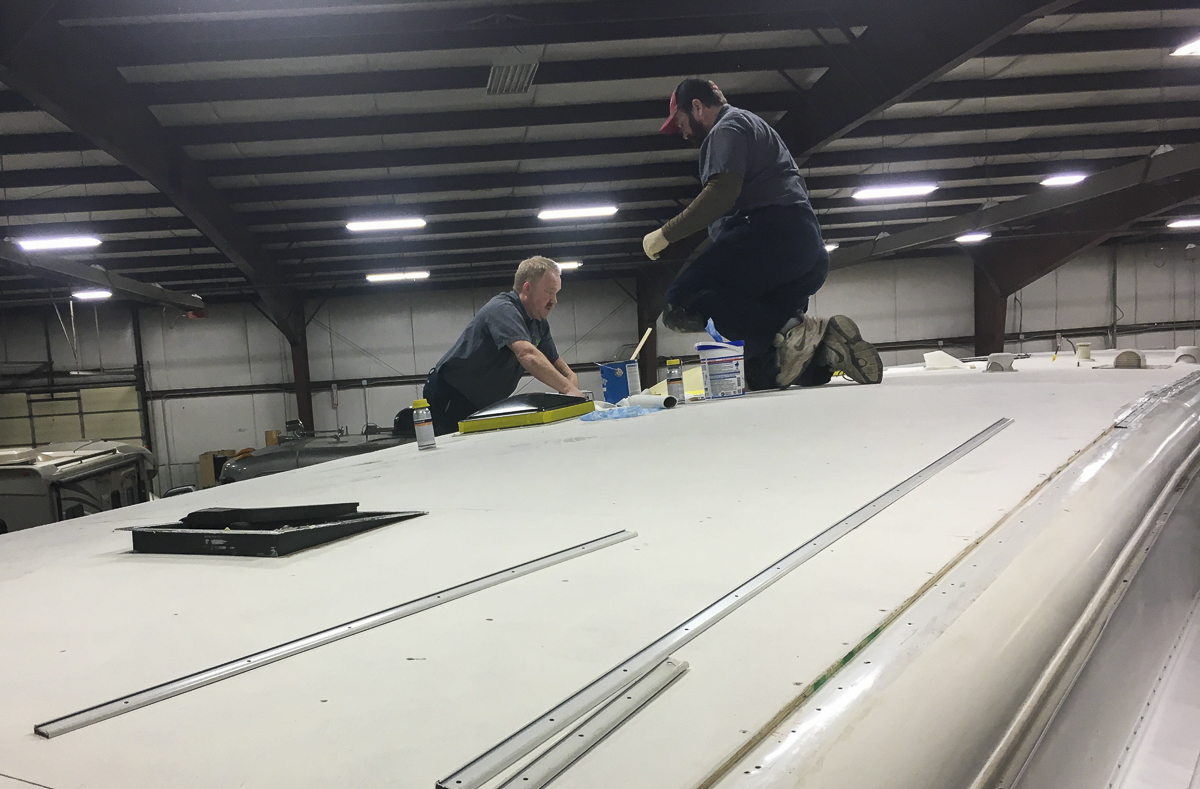 We have trained and certified RV technicians that perform all repairs & replacements covered under your extended and original equipment manufacturer (OEM) warranties.
---
Authorized service provider for most RV manufacturers & extended warranty programs.
Extended Warranty - Continued coverage for a used RV or an extension of the original warranty for a new RV. It is generally purchased when a new or used RV is bought. Coverage varies but most have a deductible.
---
Original Equipment Manufacturer (OEM) Warranty - New RV's include a warranty directly from the manufacturer. Lengths of warranties vary depending upon the RV and manufacturer.