---

Starlink Internet
---
The Starlink In-Motion satellite system is a revolutionary technology that presents a compelling solution for RV travelers seeking reliable, high-speed internet access while on the road. It leverages LEO satellites, compact antenna design, and real-time updates to provide seamless connectivity, making it an attractive option for those exploring remote and off-grid destinations.
CONNECTION
World-wide Internet access
Satellite connection
Ethernet access
140° FoV
IPv4/IPv6 native
Geo IP Database
WPA2 & WPA3 Security
Dedicated dashboard
Remote Monitoring
IP56 Environmental Rating
SPEEDs
Up to 220 Mbps download
Up to 25 Mbps upload
~90ms Latency
PERFORMANCE
Over 99% Availability
Unlimited Data
Optional VPN
Range: 2,000 sqft
OTHER FEATUREs
Simple Wiring
WiFi Router
Connect up to 128 devices
Starlink Support, available 24/7
---
---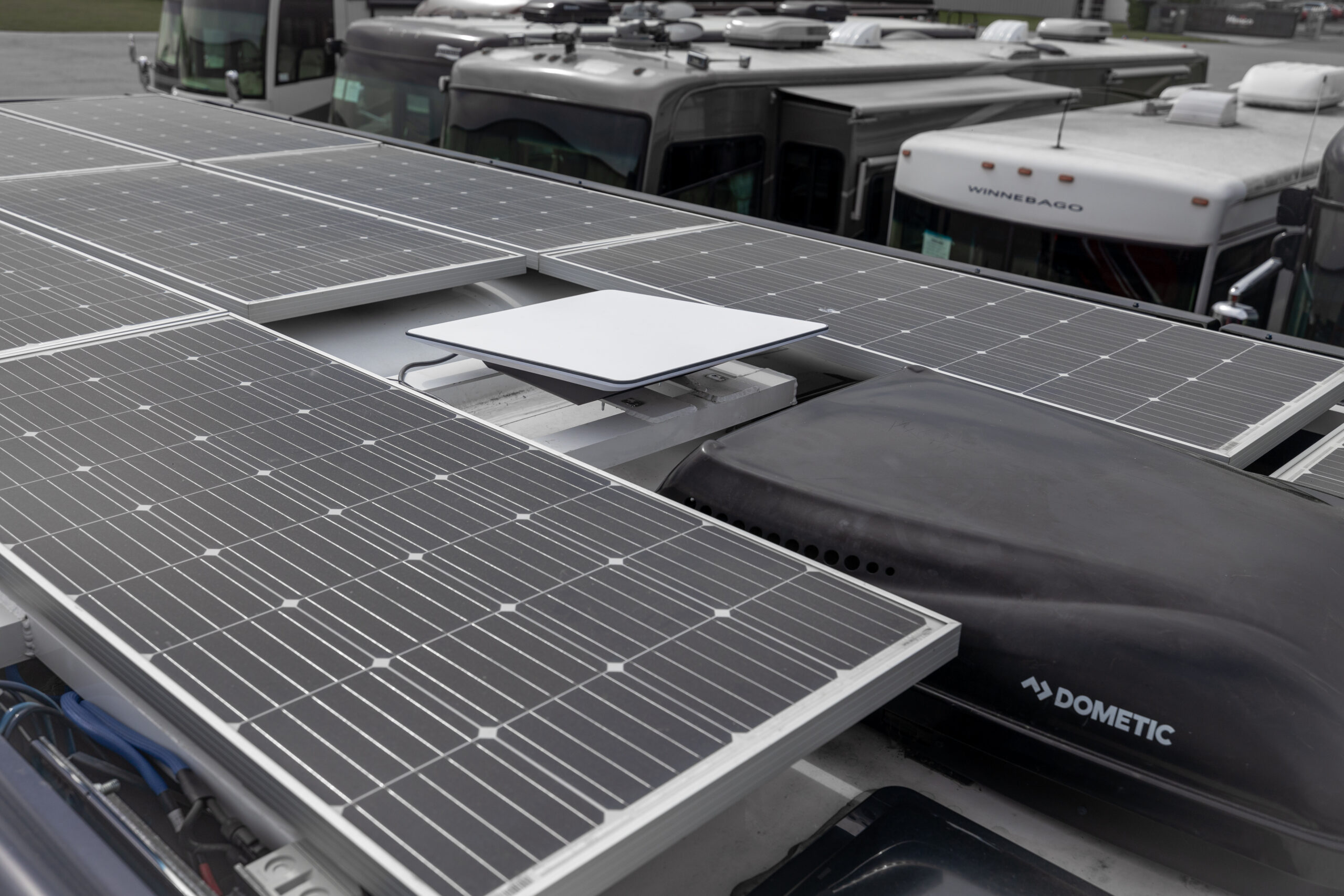 Photo by Joel H. 2023 ⓒ Master Tech RV
Services starting at $150/mo
---
This Plan includes Worldwide internet access with unlimited data. With a continuously expanding company like SpaceX, these prices are only expected to rise over time. You will always have access to your plan/services via the Starlink app, available on your phone, including Apple and Android devices.
CONTACT US TODAY FOR AN APPOINTMENT
Service Plans
---
•  Regional: $150 /mo
•  Global: $200 /mo
Expected Performance

:

5-50 Mbps Download
2-10 Mbps Upload
<90 ms Latency
Unlimited internet access
100% Coverage
CONTACT US TODAY FOR AN APPOINTMENT