Summit Stainless Steel Armor
---
The number one thing you can do to vamp up your motor coach, Summit Stainless Steel Armor, is completely customizable. Do you like the smooth look? Ribbed? How high?
Each part of the stainless steel armor is custom laser cut to fit your coach using only 18 gage mirror polished stainless steel. The parts are then formed and fitted to your coach using our proven combination of adhesives.
There are two basic styles: Premier and Executive. The Premier Armor is a smooth finish product whereas the Executive is featured with ribs like you may have seen on a Prevost bus.
---
CONTACT US TODAY FOR AN APPOINTMENT
---
Premier Amor
The smooth, highly polished stainless panels are formed to match the coach body profile for an OEM quality fit. Available in heights starting at 6".
Sizes
Executive Armor
Like Premier Armor, but with the distinctive look of specially formed ribs! Available in heights starting at 10".
Sizes
---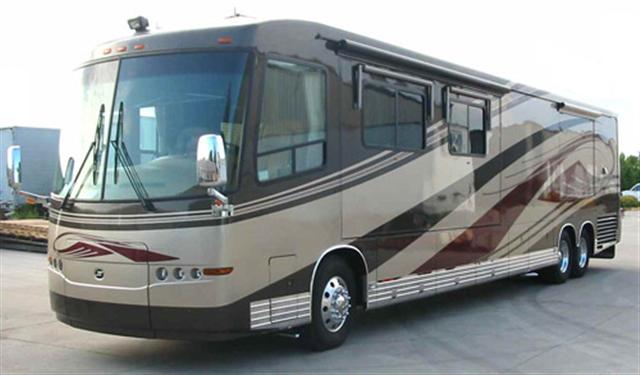 Step Upgrades
Step Covers on your wish list? Summit stainless steel step covers are easy to install, easy to clean, and last virtually forever. Also check out the Summit Stainless Steel Kick Plates featured on the outside of a coach, between where the exterior steps end and the interior steps begin. A standard kick plate is around 5 in. by 28 in. which would cost $59.00, but every kick plate is custom made.
Click the picture for more details!
---
CONTACT US TODAY FOR AN APPOINTMENT